Explore the Irregular Meter Cuisine at The Sound Stew
Nov 20, 2023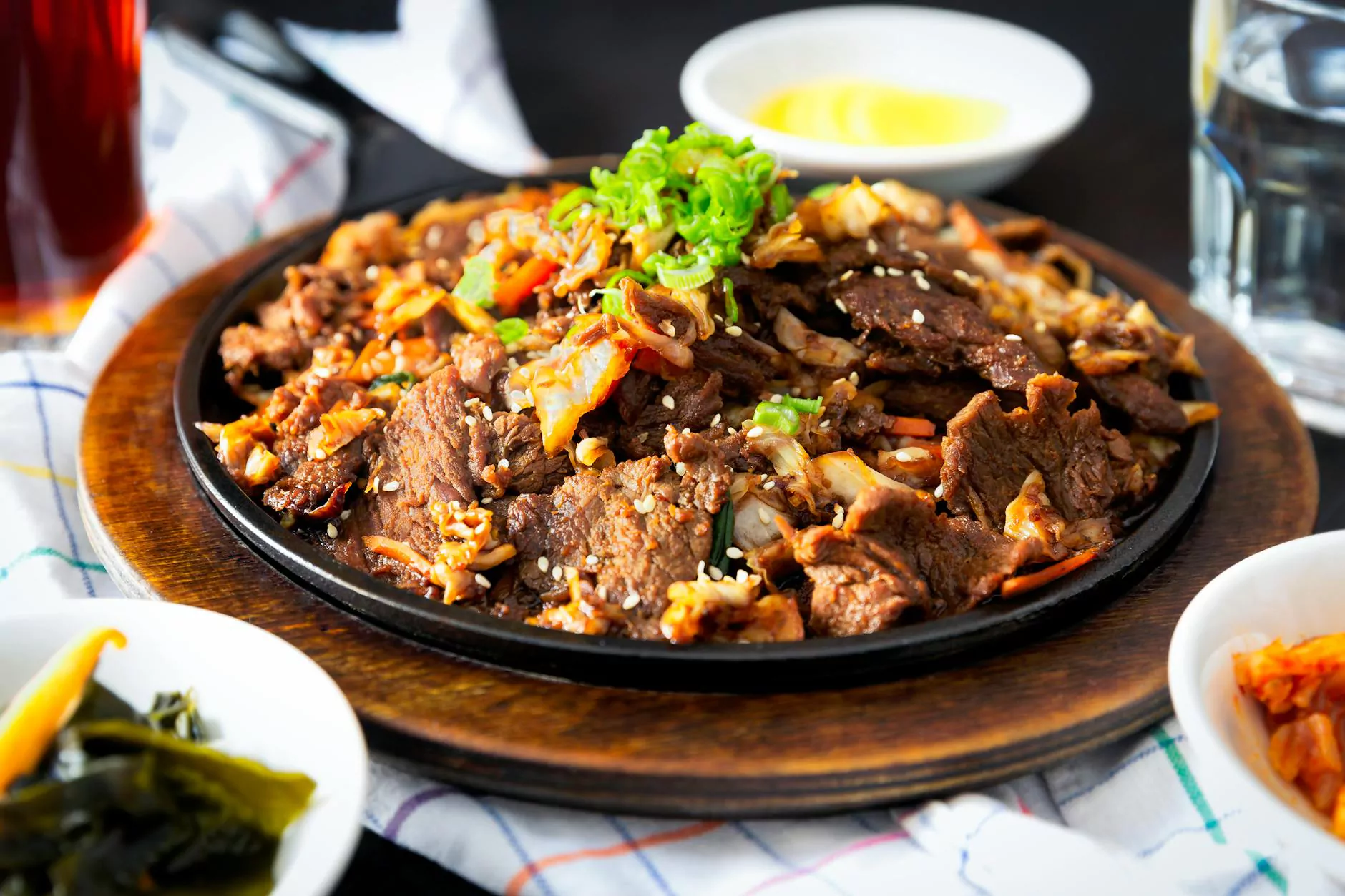 The Sound Stew is a renowned platform that celebrates the very essence of gastronomy. With a focus on restaurants, food, and bakeries, we invite you to embark on a culinary journey that will tantalize your taste buds and leave you wanting more. Our passion for well-crafted dishes and the art of cooking has paved the way for a unique dining experience that sets us apart from the rest.
Unleash Your Senses
At The Sound Stew, we take pride in offering an extraordinary range of dishes that amaze and delight. Our chefs masterfully combine traditional flavors with innovative techniques, resulting in culinary creations that are truly exceptional. Whether you're a fan of mouthwatering steaks, vibrant vegetarian dishes, or delectable desserts, our diverse menu caters to all palates and preferences.
One standout feature of our menu is our "Irregular Meter" section, a tribute to the intricate harmony between food and music. Inspired by musical rhythms that leave you pleasantly surprised, these dishes will awaken your taste buds with unexpected flavor combinations. From the symphony of spices in our Spiced Salmon Tacos to the melodic blend of ingredients in our Harmonious Risotto, each dish in this section is a masterpiece in itself.
The Sound Stew Experience
At The Sound Stew, we understand that dining is not just about the food; it's about the entire experience. Step into our warm and inviting ambiance, where the melody of laughter and the aroma of delicious dishes fill the air. Our knowledgeable staff is committed to providing you with exceptional service, ensuring your visit is memorable from start to finish.
Our dedication to quality extends beyond the dining experience. We source our ingredients from trusted local suppliers who share our commitment to sustainability and ethical practices. By prioritizing the use of fresh, seasonal produce, we ensure that every dish on our menu reflects the vibrant flavors of the region.
Perfect for Any Occasion
The Sound Stew is a versatile destination, ideal for a range of occasions. Whether you're planning a romantic date night, a gathering with friends, or a business lunch, our flexible dining areas can accommodate your needs. Enjoy an intimate candlelit dinner in our cozy booths, host a lively celebration in our private event spaces, or savor the sunshine on our outdoor patio.
Discover More
As a testament to our commitment to excellence, we regularly host culinary workshops and events, allowing budding food enthusiasts to learn from our expert chefs. Expand your culinary knowledge, refine your skills, and gain insights into the world of irregular meter cuisine during our immersive sessions. Stay tuned to our website for updates on upcoming events and workshops.
Follow us on social media for behind-the-scenes action and special offers
Sign up for our newsletter to receive the latest news and exclusive promotions
Explore our blog for interesting articles and interviews with renowned chefs
Contact us for inquiries, reservations, or any other assistance you may need
The Sound Stew is more than just a restaurant; it's a culinary sanctuary where flavors take center stage. Immerse yourself in the world of irregular meter cuisine and let your taste buds dance to a symphony of flavors. Join us at The Sound Stew and experience a dining adventure like no other.