High-Quality Childcare at Kids Space Palace
Dec 5, 2021
Welcome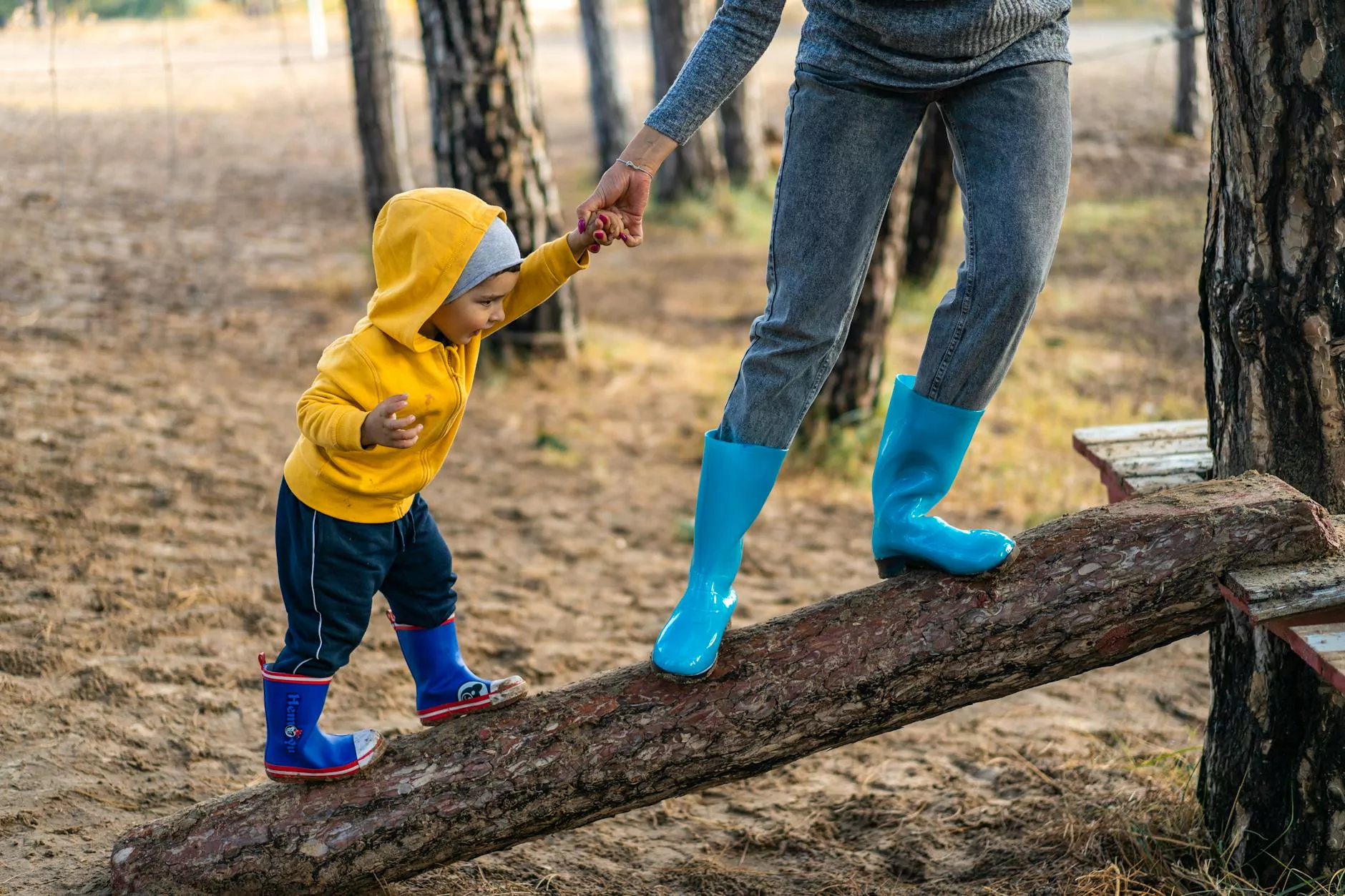 Introduction
Welcome to Kids Space Palace, where we provide the highest standard of childcare services in a safe and nurturing environment. As a leading lifestyle childcare facility, we prioritize the well-being and development of your child. Our dedicated team of professionals is committed to creating a warm and loving atmosphere for your little ones to learn, grow, and thrive.
Our Mission
At Kids Space Palace, our mission is to provide exceptional care that promotes the holistic development of your child. We believe that every child deserves a space that encourages exploration, creativity, and curiosity. With a focus on personalized learning experiences, we strive to foster a love for learning in a supportive and inclusive environment.
Why Choose Kids Space Palace?
There are numerous reasons why Kids Space Palace stands out as the ultimate childcare destination:
Qualified and Caring Staff: Our team of experienced and passionate educators is dedicated to ensuring the wellbeing of your child at all times.
Safe and Secure Environment: We maintain a highly secure facility with advanced safety measures, ensuring your child's safety is our utmost priority.
Engaging Learning Programs: We offer a wide range of educational activities and programs that cater to each child's unique interests and developmental needs.
Nutritious Meals: Your child's health is important to us, which is why we provide freshly prepared, balanced meals to keep them energized throughout the day.
Flexible Scheduling: Our childcare services are designed to accommodate your busy lifestyle, offering flexible scheduling options that suit your needs.
Open Communication: We maintain open and transparent communication with parents, providing regular updates on your child's progress and milestones.
Our Childcare Programs
At Kids Space Palace, we offer a variety of comprehensive childcare programs tailored to the specific needs and age groups of children. Our programs include:
Infants (0-1 year)
Our infant program provides a nurturing and stimulating environment for babies, promoting their cognitive, physical, and social development through activities designed to enhance their sensory experiences.
Toddlers (1-3 years)
In our toddler program, we focus on encouraging independence, language development, and motor skills through interactive play, music, storytime, and art exploration.
Preschool (3-5 years)
Our preschool program aims to prepare children for the transition to kindergarten by fostering their social, emotional, and cognitive skills. Through structured learning and play-based activities, we promote a love for learning.
After-School Care (5+ years)
For school-aged children, our after-school care program provides a safe and engaging environment where they can complete homework, engage in recreational activities, and socialize with peers.
Enrollment Process
Enrolling your child at Kids Space Palace is a simple and straightforward process:
Contact our friendly staff to schedule a visit and tour of our facility.
Meet our team, explore our classrooms, and discuss your child's needs and preferences.
Complete the necessary paperwork and provide any required documentation.
Review and sign our enrollment agreement.
Once your child is enrolled, you can trust that they are in capable hands, where they will be supported and encouraged in their growth and development.
Contact Us
If you have any questions or would like to learn more about our childcare services at Kids Space Palace, please don't hesitate to reach out to us. We are available to assist you and welcome the opportunity to become part of your child's journey.
Phone: 123-456-7890
Email: [email protected]
Address: 123 ABC Street, City, State, ZIP